Martin Garrix inno, il dj olandese è l'autore del brano "We are the people" che farà da "sfondo" agli europei di calcio in programma quest'estate. Con lui anche Bono e The Edge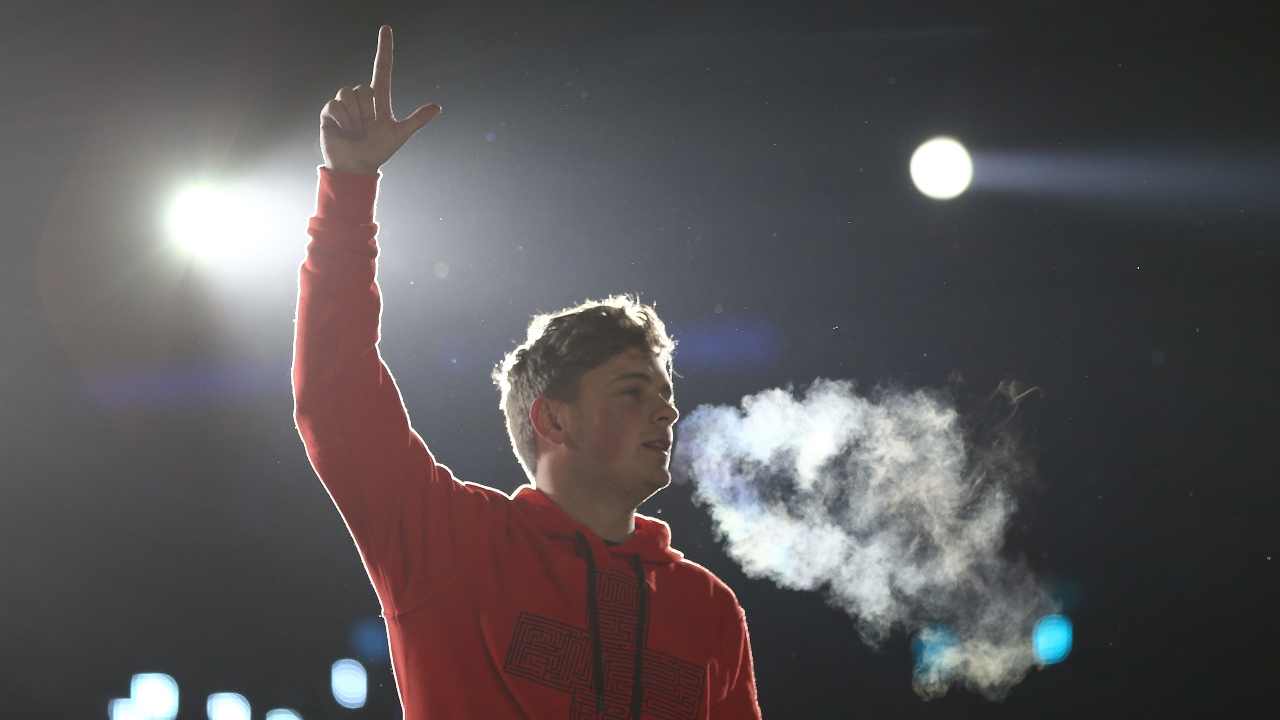 Tra poco più di un mese prenderà il via Euro2020. La manifestazione, rinviata di un anno a causa della pandemia, avrà anche un inno ufficiale realizzato dal dj olandese Martin Garrix. Con lui ci saranno Bono e The Edge degli U2.
Il titolo del brano è "We are the people" e lo stesso Martin Garrix lo ha descritto in questo modo: "Ho avuto grande libertà per creare quello che volevo, mi avevano dato delle indicazioni di massima per il testo ma dato che non erano granché alla fine mi hanno lasciato fare quello che volevo. Il messaggio è positivo: la musica e il calcio mettono la gente insieme, uniscono la gente, è quello che l'intero campionato vuole trasmettere, possiamo stare tutti insieme in maniera sicura, stiamo facendo un grande passo verso la normalità".
🎵 @MartinGarrix feat. Bono & The Edge have just released the official song for UEFA #EURO2020! 🎧

Listen to #WeAreThePeople now!

— UEFA EURO 2020 (@EURO2020) May 14, 2021
Ti potrebbe interessare anche questo articolo->Euro2020, ipotesi arbitro donna per Italia-Turchia: il motivo
Martin Garrix inno, "We are the people" a Euro2020
 Martin Garrix prosegue la striscia di grandi artisti che hanno "movimentato" gli europei. Nel 2004 toccò a Nelly Furtado con "Forca", nel 2008 fu il turno di Enrique Iglesias che presentò "Can Your Hear me", nel 2012 Oceana con "Endless Summer" e nel 2016 ci fu David Guetta con "This One's For You".
We Are The People We've Been Waiting For w/ Bono & The Edge – May 14th! #euro2020 pic.twitter.com/vE6SGWs4cD

— MARTIN GARRIX (@MartinGarrix) May 4, 2021
Martin Garrix ha anche parlato di come è nata l'idea di coinvolgere Bono e The Edge: "Avevo realizzato un demo con un mio amico e aveva un intro che mi ricordava molto le atmosfere degli U2. Il mio manager mi ha detto 'perché non ci proviamo, chiamiamoli', e io l'ho fatto. Sono stato ore al telefono con Bono, una lunga chiacchierata parlando di musica, della canzone, di dove poteva andare, come poteva evolvere, una cosa bellissima. Poi gli ho mandato il demo che avevo registrato e sei ore dopo mi hanno risposto di si".